Plug - 3.5 mm - stereo
3.5 mm jack plug (4-pin, stereo)

Plug - 3.5 mm - stereo
3.5 mm jack plug (4-pin, stereo)
Article details
Goobay always provides the perfect electronic accessories for your audio applications, e.g. for hobby sound studios, home cinema evenings with the family or music sessions among friends. Our products transmit top-quality audio signals for a crystal-clear sound experience. The robust construction and high-quality materials of our connection cables, adapters, converters and audio plugs create an impressive entertainment experience. Simply. All. You need!
Jack plug for soldering, for cable assembly
For connecting devices with 3.5 mm jack socket to e.g. headphones or headsets
Audio jack plug transmits high-quality audio signals.
Robust metal housing with bend protection
Connector with 4-pin assignment for a great musical experience
Standardised, precision-fit 3.5 mm AUX plugs for minimum transmission resistance and clear sound
The Goobay audio adapter is only suitable for hobbyists.
Technical specifications
General
Consumption Unit
10 pcs. in polybag
Packing units:
10 / 100 / 2000 / 4000
Item: 27693
EAN: 4040849276934
Accessories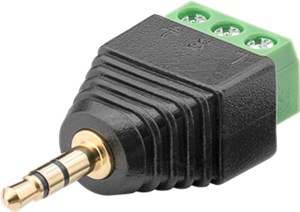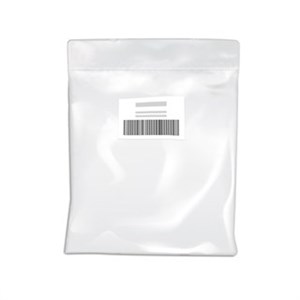 Goobay
Terminal Block 3-pin > 3.5 mm male (3-pin, stereo)
with screw fixing
Single product
---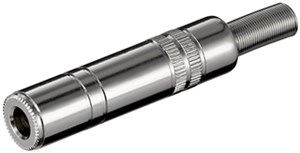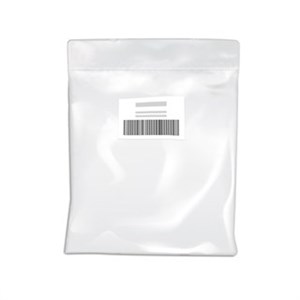 Goobay
Jack - 6.35 mm - Mono
6.35 mm jack socket (2-pin, mono)
Bulk, 6.35 mm female (2-pin, mono)
Single product
---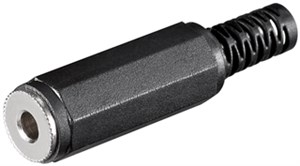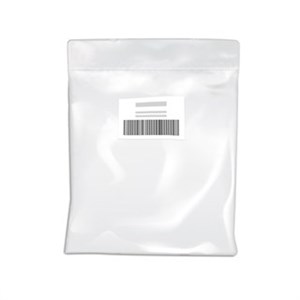 Goobay
Jack - 3.5 mm - Stereo
3.5 mm jack socket (3-pin, stereo)
Bulk, 3.5 mm female (3-pin, stereo)
Single product
---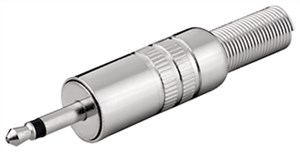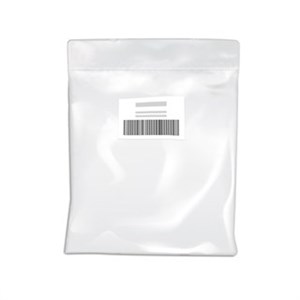 Goobay
Plug - 3.5 mm - Mono
3.5 mm jack plug (2-pin, mono)
Single product
---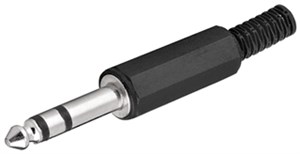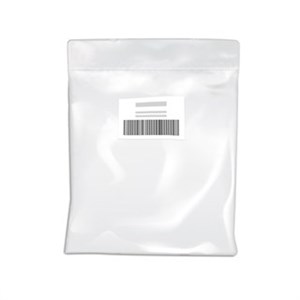 Goobay
Plug - 6.35 mm - Stereo
6.35 mm jack plug (3-pin, stereo)
Bulk, 6.35 mm male (3-pin, stereo)
Single product
---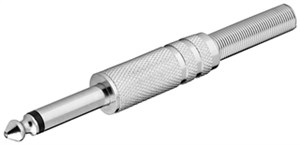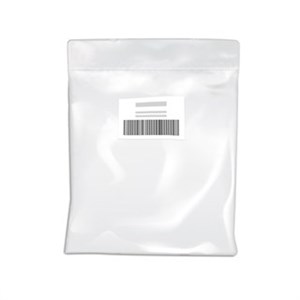 Goobay
Plug - 6.35 mm - mono
6.35 mm jack plug (2-pin, mono)
Single product
---