Mini Cordless Screwdriver 3.6 V with LED Light
incl. 3x 25 mm CRV bit set, 1x bit extension, 2x drill bits

Mini Cordless Screwdriver 3.6 V with LED Light
incl. 3x 25 mm CRV bit set, 1x bit extension, 2x drill bits
Article details
Powerful mini cordless screwdriver with rotating handle to reach hard-to-reach places effortlessly. The LED light makes it easy to work even in poorly lit environments.
Ideal for quickly loosening a screw or for screwdriving in areas with little space
Easy conversion from pistol to bar screwdriver
Due to the low self-discharge of the built-in Li-Ion battery, the battery can still be used months after charging.
A suitable power supply unit for charging the battery is included in the scope of delivery.
Working time: max. 45 min.
Battery charging time: approx. 3-5 hrs.
Rated idling speed: 230 revolutions per minute
Technical specifications
Battery
Technology
Lithium-Ion Battery (Li-Ion)
General
Packaging type
Retail Box
Markings
WEEE, CE, Quader
Language Scope
Operation manual
en, de, fr, nl
packaging
en, de, fr, it, es, nl, da, sv, pl, cs, fi, ro, el, ru, tr
Item: 71880
EAN: 4040849718809
Accessories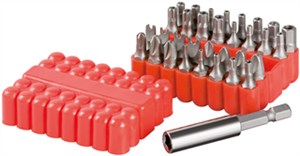 €9.99 RRP
Packing units:
1 / 20 / 40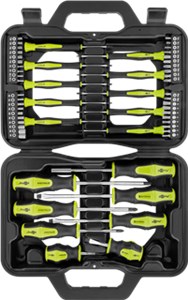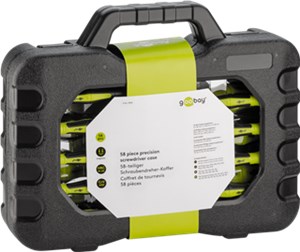 Goobay
58-Piece Precision Screwdriver Case
delivery in a robust plastic case
Single product
---


Fixpoint
Screwdriver with Magnetic Bit-Holder
set with 6 magnetic, interchangeable bits f...
Single product
---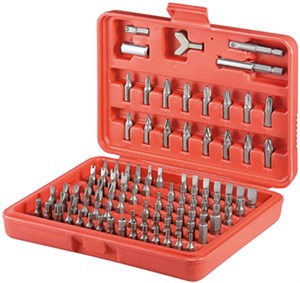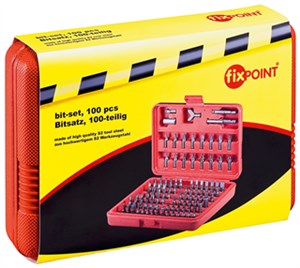 Fixpoint
Bit Set, 100 pcs.
bit set for cordless screwdrivers and socke...
Single product
---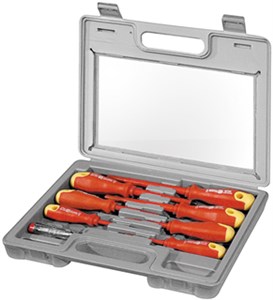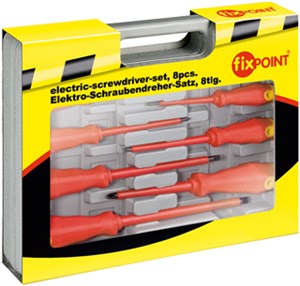 Fixpoint
Electric Screwdriver-Set, 8 pcs.
supplied in a compact tool case
Single product
---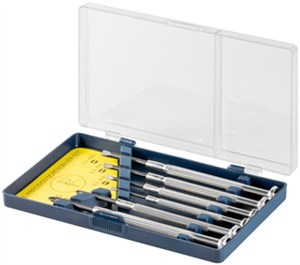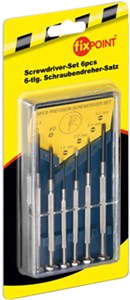 Fixpoint
6 pcs. Small Screwdriver Set
Fine screwdrivers suitable e.g. for watchma...
Single product
---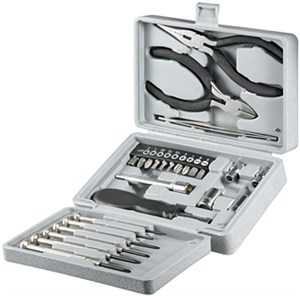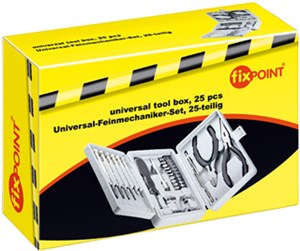 Fixpoint
25 pcs. Universal Tool Set
supplied in a practical plastic box
Single product
---