Full HD SVGA Monitor Cable, gold-plated
VGA male (15-pin) > VGA male (15-pin)

Full HD SVGA Monitor Cable, gold-plated
VGA male (15-pin) > VGA male (15-pin)
Article details
Goobay provides the perfect electronic accessories to connect your PC or laptop to an external screen. Our products transmit top-quality signals for a razor-sharp picture. The robust construction and high-quality materials of our monitor cables, adapters, converters and plugs create an impressive picture. Simply. All. You need!
The VGA cable connects any PC or laptop (VGA connector) to a monitor, screen or projector with a 15-pin VGA connector.
Individually shielded RGB video cables and integrated ferrite double cores provide an ideal transmission quality.
The Goobay VGA to VGA cable with gold-plated connectors guarantees a reliable connection and excellent performance.
The VGA cable developed for high-resolution LCD and LED monitors supports max. resolution Full HD 1920 x 1080p and WUXGA
Monitor cable is fully wired and has 3 coaxial lines for RGB (individually shielded) and 8 control lines.
Technical specifications
Connections
Connection, type
VGA male (15-pin)
Connection 2, type
VGA male (15-pin)
Connection, contact material
gold-plated
General
Consumption Unit
1 pc. in polybag
€6.99 RRP
Packing units:
1 / 5 / 35 / 70
Item: 93005
EAN: 4040849930058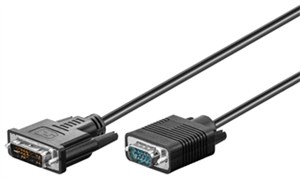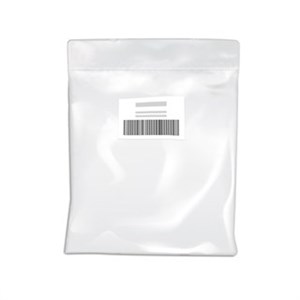 Goobay
DVI-I/VGA Full HD Cable, nickel-plated
DVI-A male (12+5 pin) > VGA male (15-pin)
6 further products
---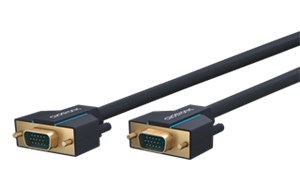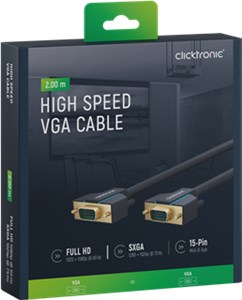 Clicktronic
VGA Cable
Premium cable | 1x VGA plug <> 1x VGA plug ...
6 further products
---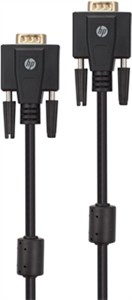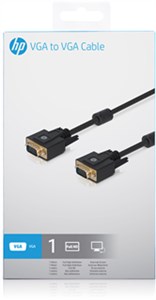 HP
VGA to VGA Cable
VGA plug (15-pin) > VGA plug (15-pin)
Single product
---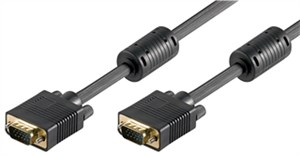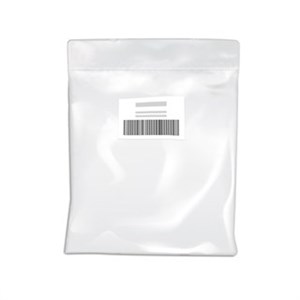 Goobay
Full HD SVGA Monitor Cable, gold-plated
VGA male (15-pin) > VGA male (15-pin)
1 further products
---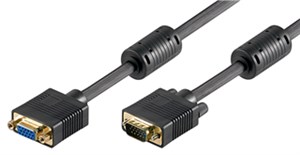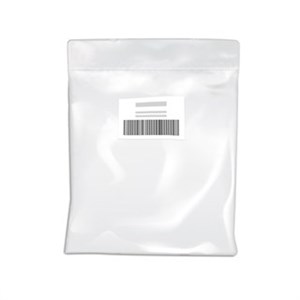 Goobay
Full HD SVGA Monitor Extension Cable, gold-plated
VGA male (15-pin) > VGA female (15-pin)
5 further products
---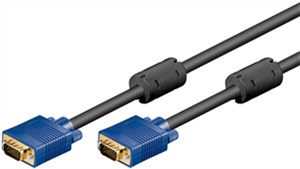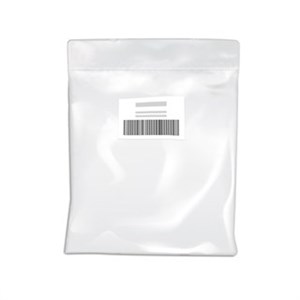 Goobay
Full HD SVGA Monitor Cable, gold-plated
VGA male (15-pin) > VGA male (15-pin)
3 further products
---