DC Plug, Right Angle Type
2.1 mm ID x 5.5 mm OD

DC Plug, Right Angle Type
2.1 mm ID x 5.5 mm OD
Article details
Barrel connector for powering lighting, electrical appliances or toys with a DC socket via a connected power supply unit
Ideally suited e.g. for model making, alarm technology, test set-ups and AV applications
2-pin coaxial connector with perforated solder tag is supplied unassembled and requires solder mounting.
Shaft length: 9.0 mm
The adapter is suitable for hobby and hobbyist use only.
Technical specifications
General
Consumption Unit
10 pcs. in polybag
Packing units:
10 / 100 / 1000
Item: 11629
EAN: 4040849116292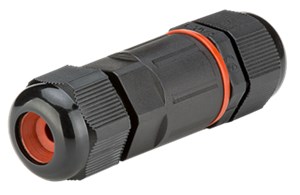 Goobay
Cable Connector 7.5 cm IP68
connector sleeve coupler for laying cables ...
Single product
---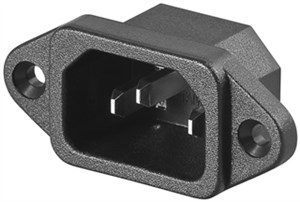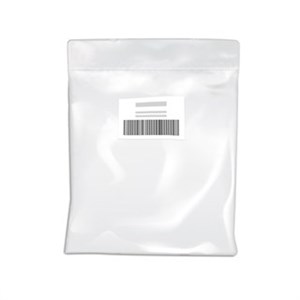 Goobay
AC Built-In Plug
panel connector for electronic equipment
Single product
---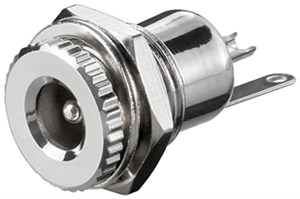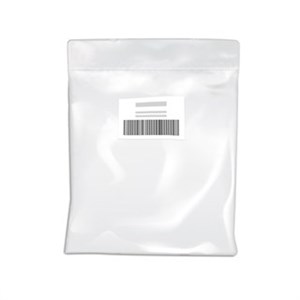 Goobay
DC Chassis Socket
pin 2.1 mm, metal version with soldering lu...
Single product
---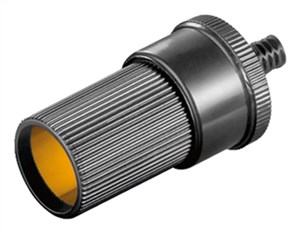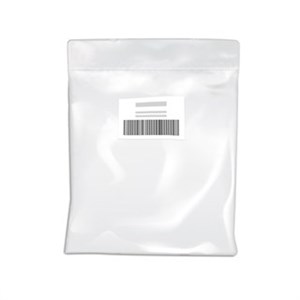 Goobay
Car Cigarette Lighter Coupling, 12 V
Cigarette lighter female
Single product
---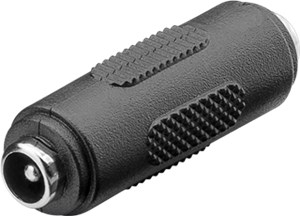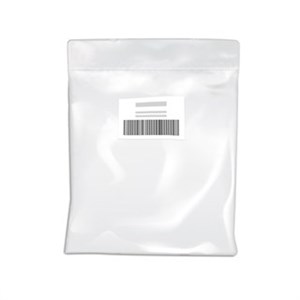 Goobay
DC female (5.50 x 2.10 mm) - DC female (5.50 x 2.10 mm)
quick connector
Single product
---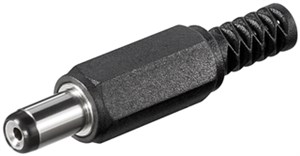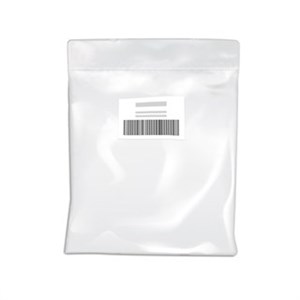 Goobay
DC Plug with Cable Protector
bore 1.7 mm x 5.5 mm
Single product
---