BNC Crimp Coupler
for RG58/U cable, with gold-plated pin

BNC Crimp Coupler
for RG58/U cable, with gold-plated pin
Article details
Goobay always provides the perfect electronic accessories for your audio and video applications. Our BNC connectors transmit top-quality radio and video signals for a crystal-clear result without interferences. The robust construction and high-quality materials of our adapters, sockets and plugs create an ideal transmission. Simply. All. You need!
BNC coupling is suitable for connecting a BNC cable to a TV set.
50 ohm impedance
BNC plug transmits video signals
Standardised, precision-fit BNC connector with gold-plated contact for minimum transmission resistance
BNC coupling for crimping with high-quality metal housing for durability
The Goobay BNC connector is ideally suitable for hobbyists.
Technical specifications
Dimensions / Weight
Consumption Unit
1 pc. in polybag
Downloads
€1.09 RRP
Packing units:
1 / 10 / 50 / 700 / 1400
Item: 11357
EAN: 4040849113574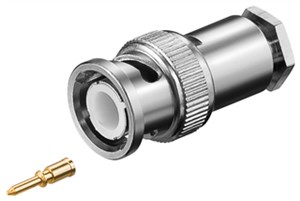 Goobay
BNC Plug with Screw Connection
for RG58/U cable, with gold-plated pin
Single product
---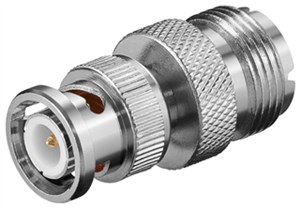 Goobay
BNC Plug > UHF Female
with gold-plated contacts
Single product
---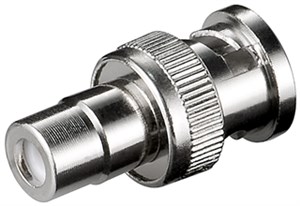 Goobay
BNC Plug > RCA Female
for RG58/U cable
Single product
---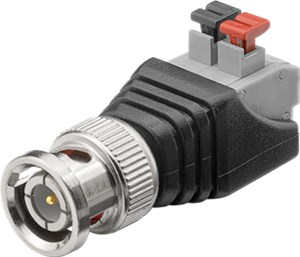 Goobay
Terminal Block 2-pin > BNC male
Push-down clamping assembly
Single product
---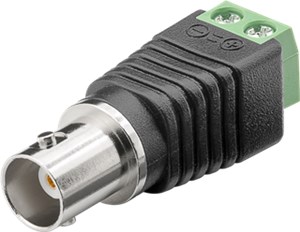 Goobay
Terminal Block 2-pin > BNC female
with screw fixing
Single product
---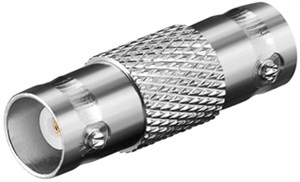 Goobay
BNC Socket > BNC Socket
with gold-plated contacts
Single product
---