Banana plug
Premium Adapter | Banana Plug | 6.0 mm²

Banana plug
Premium Adapter | Banana Plug | 6.0 mm²
Article details
Clicktronic attaches great importance to durability and stability. Our quality promise: 10-year warranty on our audio plugs. The banana plug made of full metal with plastic coating guarantees sound accuracy and a high-quality audio experience. Due to the coloured markings, the plugs can be connected quickly and correctly. The two-part, screwable plug design ensures a secure wire connection to the assembled speaker cable. The 24-carat gold-plated contacts enable ideal transmission of digital and analogue audio signals in stereo format. The brand's own robust construction of our lamella plugs thus ensures long-lasting home entertainment.
Set of 4 connectors for assembling loudspeaker cables with a cross-section of up to 6.0 mm² (without tools)
4 mm banana plug is perfect for all speaker cable connections
Compact, plastic-sheathed lamella plug supports the connection of devices such as loudspeakers, amplifiers or speakers
The two-part, screwable connector design ensures a secure hold and quick connection.
24-carat gold-plated, stainless steel banana plug adapter for minimal transmission resistance and crystal-clear sound
Clicktronic audio plug with SimpleLock connector for easy handling
Technical specifications
Connections
Connection, type
Banana male
Connection 2, type
SimpleLock
Connection, housing material
ABS, PVC
Connection, contact material
gold (24 kt)
Cable
Material cable sheath
PVC
General
Packaging type
Retail Box
Consumption Unit
1 pc. in cardboard box
Operating temperature from
-10 °C
Operating temperature up to
80 °C
€19.99 RRP
Packing units:
1 / 10 / 40
Item: 52546
EAN: 4040849525469
Accessories

€9.99 RRP
Packing units:
1 / 20 / 40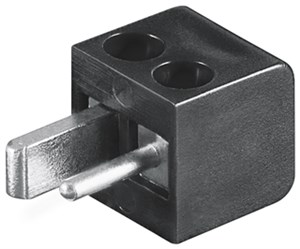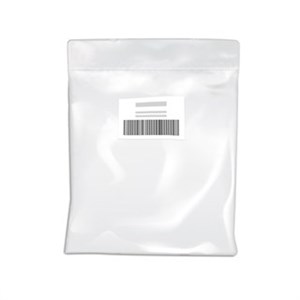 Goobay
Speaker plug
with screw connection
Single product
---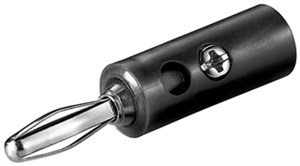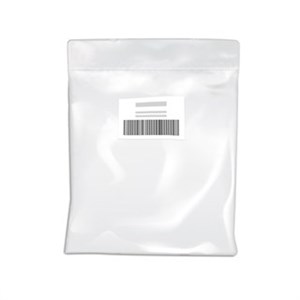 Goobay
Banana plug
with screw connection, Black
1 further products
---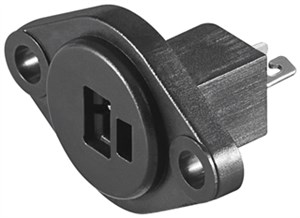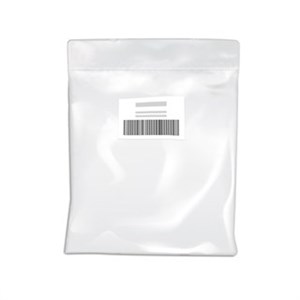 Goobay
Loudspeaker chassis socket
with solder connection
Single product
---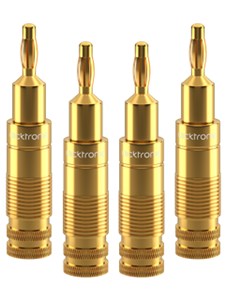 Clicktronic
Banana plug
Premium Adapter | Banana Plug | 6.0 mm²
Single product
---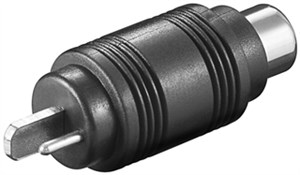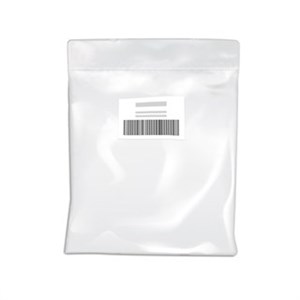 Goobay
RCA adapter to speaker male
speaker male > RCA connector
Single product
---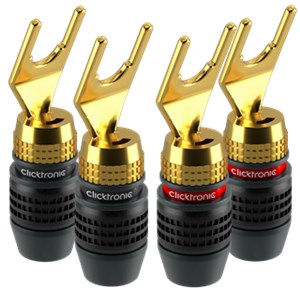 Clicktronic
Cable lug plug
Premium adapter | cable lug, U-type | 6.0 m...
Single product
---