Mini DisplayPort Adapter Cable 1.2, gold-plated
Mini DisplayPort male > DisplayPort male

Mini DisplayPort Adapter Cable 1.2, gold-plated
Mini DisplayPort male > DisplayPort male
Article details
Goobay provides the perfect electronic accessories to connect your PC or laptop to an external screen. Our products transmit top-quality signals for a razor-sharp picture. The robust construction and high-quality materials of our monitor cables and plugs create an impressive picture. Simply. All. You need!
Ultra HD signal transmission with up to 4K @ 30 Hz (2160p)
Gold-plated Mini DisplayPort connectors and advanced technology guarantee a perfect signal transmission, clear sound, razor-sharp video and picture quality.
Plug lock provides a secure hold without loose contacts and is easy to unlock via the push-button.
Connection cable transmits high-resolution video and HD audio signals e.g. from Apple Mac Mini, iMac or MacBook to a display with DisplayPort socket.
The Mini DisplayPort to DisplayPort cable is compatible with PCs, laptops, projectors, monitors, projectors and tablets.
Thanks to the slim design, the plugs do not block adjacent connections of the computer.
Mini DisplayPort adapter as a simple solution for adding an external monitor
Technical specifications
Connections
Connection, contact material
gold-plated
Connection, type
Mini DisplayPort male
Connection 2, type
DisplayPort male
Signal transmission
4K Ultra HD 2160p (60 Hz)
max. resolution
4K Ultra HD 2160p (60 Hz)
Dimensions / Weight
Consumption Unit
1 pc. in polybag
€14.99 RRP
Packing units:
1 / 10 / 50 / 100
Item: 52858
EAN: 4040849528583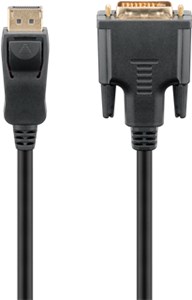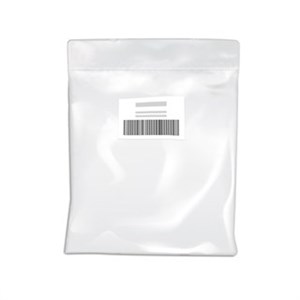 Goobay
DisplayPort/DVI-D Adapter Cable 1.2, gold-plated
DisplayPort male > DVI-D male Dual-Link (24...
4 further products
---