UL
Lead acid battery 4 V, 4,5Ah (UL4.5-4)
Faston (4.8mm) lead acid battery

UL
Lead acid battery 4 V, 4,5Ah (UL4.5-4)
Faston (4.8mm) lead acid battery
Article details
Oxygen recombination technology guarantees maintenance-free use of the lead battery.
The Ultracell lead acid battery is equipped with silver-plated copper terminals for improved electrical conductivity.
The 4 V VRLA battery provides uninterruptible power supply, feeds emergency lighting, emergency power and security systems.
PbCaSN alloy on the grid anode ensures only minor gas leakage and very little self-discharge.
The casing of the UL4.5-4 rechargeable VRLA battery is made of durable ABS material for a long service life.
The Ultracell 4 V lead acid battery is produced according to modern quality standards and has a life expectancy of up to 5 years.
Technical specifications
Battery
Technology
lead acid battery
Connections
Connection, type
Faston (4.8mm)
General
Consumption Unit
1 pc. bulk
Model designation
UL4.5-4
Applications
backup power, batteries, emergency lighting, emergency Power Supply, main power supply, non-cyclical applications, uninterruptible power supply (UPS)
Operating temperature from
-15 °C
Operating temperature up to
40 °C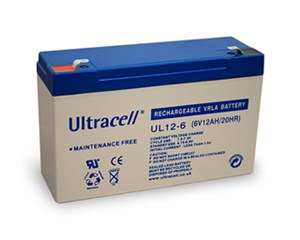 Ultracell UL
Lead acid battery 6 V, 12 Ah (UL12-6)
Faston (4.8mm) lead acid battery
Single product
---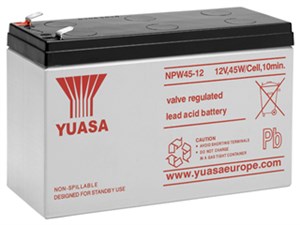 Yuasa NPH
Lead acid battery 12 V, 8,5 Ah (NPW45-12)
Faston (6.35mm) lead acid battery
Single product
---
Goobay
GO12-1,3 (1300 mAh, 12 V)
Faston (4.8mm) lead acid battery, BattG
Single product
---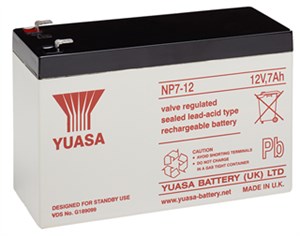 Yuasa NP
Lead acid battery 12 V, 7,0 Ah (NP7-12)
lead acid battery, VdS
Single product
---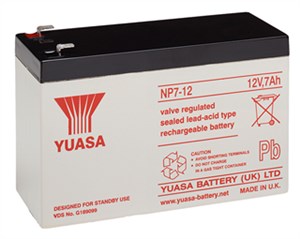 Yuasa NP
Lead acid battery 12 V, 7,0 Ah (NP7-12L)
lead acid battery
Single product
---
Ultracell UL
Lead acid battery 6 V, 3,4 Ah (UL3.4-6)
Faston (4.8mm) lead acid battery
Single product
---