CAT 6 Outdoor-patch cable, U/UTP, black
copper material, PE-outer jacket

CAT 6 Outdoor-patch cable, U/UTP, black
copper material, PE-outer jacket
Article details
These cables are ideal for use and installation outdoors, for example in the garden, camping, on building facades, for connecting surveillance cameras and for similar applications. The cable sheath is resistant to weathering and UV radiation.
unshielded LAN/network cable to connect network components with 2 RJ45 connectors
UV- and water resistant
double outer jacket (PE)
with gold plated PINs
with strain relief and latch protection
suitable for 10/100/1000 Mbit-networks
pair-sequence acc. to EIA/TIA 568B
Technical specifications
Connections
Latch protection
both sides
Connection, type
RJ45 male (8P8C)
Connection 2, type
RJ45 male (8P8C)
Cable
Inner conductor material
CU (copper)
Cable sheath diameter (approx.)
6.6 mm
Kink protection
both sides
General
Operating temperature from
-40 °C
Operating temperature up to
75 °C
Item: 55438
EAN: 4040849554384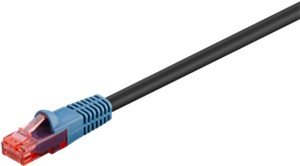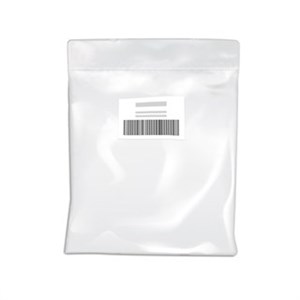 Goobay
CAT 6 Outdoor-patch cable, U/UTP, black
CCA copper material mixture for SOHO applic...
7 further products
---