Longlife Power
3LR12/Flat (4912)
alkaline manganese battery, 4.5 V
Longlife Power
3LR12/Flat (4912)
alkaline manganese battery, 4.5 V
Article details
VARTA batteries provide a reliable power supply for small electronic devices. They are characterised not only by a long service life, but also by excellent quality. VARTA offers the optimal energy concept for all daily electronic devices.
The VARTA Longlife Power lantern battery 4912 is particularly suitable for devices with high energy requirements.
The 4.5 V battery impresses with its high performance and long service life.
Flat batteries are suitable for special torches, toys or lighting for electric trains.
The VARTA Longlife Power batteries 3LR12 are a branded product with high quality ("Made in Germany").
Technical specifications
Battery
Technology
alkaline manganese battery
General
Packaging type
Retail Blister
Consumption Unit
1 pc. blister
€6.49 RRP
Packing units:
1 / 10 / 100
Item: 48086
EAN: 4008496559947
Varta Longlife
4R25X (431)
Zinc chloride battery, 6 V
Single product
---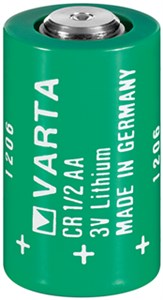 Varta
CR1/2AA / 1/2 AA (Mignon) (6127)
Lithium manganese dioxide battery, 3 V
Single product
---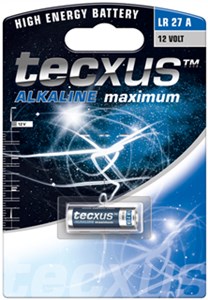 Tecxus Alkaline maximum
LR27/A27
alkaline manganese battery, 12 V
Single product
---
Varta Longlife
4R25X (430)
Zinc chloride battery, 6 V
Single product
---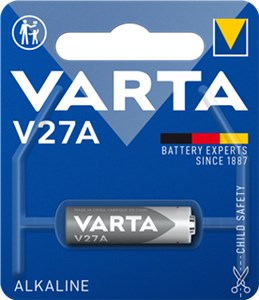 Varta Professional Electronics
LR27/A27 (V27A)
alkaline manganese battery, 12 V
Single product
---
Varta Professional Electronics
LR1/N (Lady) (4901)
alkaline manganese battery, 1.5 V
Single product
---